Here's Your Free Joygasmic Birth eBook
Click below to download your eBook.
---
MOM-day Home Birth Support Calls
Sister Support & Guided Exercises
Every Monday on Zoom
Purchase the JoyGasmic Birth Blueprint eCourse
---
No Time to Wait? Get Started With Our Online Joygasmic Birth Course
6 Simple Steps to Create Your Joygasmic Birth from the Inside Out
6 Steps to Create Your Joygasmic Birth
While many mothers HOPE for an joygasmic birth, the ones who actually achieve it have done the prep work to understand the hormones of birth deeply and deprogram themselves completely.
Whether you're a woman who has "put your family first", have a support person programed with "doctors by default", are planning for your first free birth and scared of the "what ifs" or are dealing with the past trauma of hospital births (yours or your children's).
This course will walk you step by step through how to connect with your joygasmic essence to powerfully prepare for the birth you've dreamed of since you heard the words "joygasmic birth"
Special Offer! Enroll Now and get Unlimited Access to ALL the Joygasmic Life eCourses
Here's what you'll get when you Sign Up
Instant access to over 6 hours of video content. Dozens of hypno-birthing prep videos to soothe your subconscious. Weekly video calls with other moms opening to joygasmic birth. You'll be completely surrounded with the support you need to make you dream birth a reality.
Connect Authentically with other Moms
We host multiple calls/week anchoring into Joygasmic Alchemy Energy and Village Prenatal's specifically for home/free/joygasmic birthing moms.
Learn How to Set Empowered Boundaries
Telling your man, mom or midwife she shouldn't put her worries on you is one thing. Having her listen is another. Get valuable scripts, ideas and courage to say what you need to say to create a safe birth space.
Use Joygasmic Alchemy to Deal with Fears & Trauma
Learn fast and effective techniques for preventing unexpected birth issues, dealing with past birth trauma and preventing post-partum depression/rage/sadness/anxiety.
A Safe Space to Practice for Joygasmic Birth
While some use the "ice cube trick" to simulate birth we start a whole level deeper, teaching you to tap into the innate joygasmic energy of your womb and learn to ride waves of intensity as the powerful woman you are!
What's in The Course
What makes this course different than other pre-natal courses, is that it dives into the internal work it takes to really live in pleasure, and embody your most juicy and joygasmic self while you move through your pregnancy.
Module 1: Hoping is Different Than Knowing
To joygasmically birth you need to believe It's possible and PLAN for it.

You'll be lead through a guided meditation to anchor your "future memory" of your joygasmic birth as already having happened.

I've also compiled a huge resource of "safe" stories and videos of joygasmic birthing moms without any of the midwife interference, hospital transfer stories or any crap that would get in the way of your most pleasurable birth.

There's also dozens of mix tapes of our favorite births, joygasmic hypnosis, and wisdom from joygasmic birth moms.
Module 2: Claim New Empowered Boundaries
Whether it's fending off a midwife who is actually a MEDwife. An overly fearful mom, doula, cousin or partner who isn't on board, we support you with scripts, and strategies for tackling talking to the people in your life who aren't supportive of your birth choices.

There's also a special hypno-birthing track to help you realize you don't actually need their support if they aren't willing to give it the way you want.
There's also a checklist for setting up your perfect birthing nest.
Module 3: Deal with Fears and Past Trauma
All birthing moms have fears. This is completely normal as we want the absolute best for our babies. Learn how to engage your fears actively and make them part of your birth team. This can be giving those fears jobs to do, or using "Joygasmic Alchemy" to transform them into super supporters.
You'll also receive a "past birth trauma" healing track, which invites you to connect with your own birth trauma, as well as potentially from previous children and really consciously work this through before your birth joygasmically arrives.
Module 4: Connect with Your Joygasmic Self
While so much of birth preparation deals with the "what ifs" this module really touches on the core of what creates an joygasmic birth. Your ability to actively work with the intensity of birth and experience it as joygasmic. Through live practice calls and hypno-birthing modules you'll be empowered to practice using pregnancy's challenges as reasons to deeply understand your womb as joygasmic and powerful.
You'll also get homework for you (or you and your partner) to deepen your intimacy and your sexual power. The more comfortable you are with your sensual body the better!
(Husbands usually LOVE this module)
Module 5: Celebrating and Honoring Your Magical Yoni
That glorious vagina of yours deserves celebration, steaming and rest post partum.

Just because the doctors say you shouldn't be having sex before the 6 week mark doesn't mean you can't engage in intimacy (penetrative or otherwise) if you're really wanting it and are healed up. On the other side, if you're still dealing with healing tears or exhaustion you may just not feel up for it 6 months post-partum and that's okay.
What's not okay is having your partner pressure you for sex when you're not into it or not yet healed.

In this module you'll get scripts and suggestions for empowered conversations you can have pre-birth with your husband/partner/self to manage expectations about post-partum recovery, sex and intimacy. We also support the normal mammal experience of co-sleeping and how to make time for intimacy with toddlers and babies around.
BONUS: Three sexual positions you never even thought of that will keep your intimacy simmering while you heal and prepare you for a sex life full of joyous and enthusiastic love making in the future!
Module 6: Essential Preparation for Preventing Postpartum Blues
While many women struggle with their emotions during pregnancy and after birth this doesn't have to be the case. Those who birth joygasmically are often filled with a new sense power and are able to handle the sleeplessness with grace.

A rapid healing journey in the 4th trimester is something you need to plan and prepare for. Most first time moms don't even think about it. In this module we cover the ancient art of vaginal steaming, postpartum pads, how to holistically heal tears and where to source quality herbs & ingredients. We also cover why having support with things like house cleaning or toddler care can make the difference between getting back your pre-baby yoni or getting sucked into the post-partum blues.
This module also covers the basics of setting up a food train or creating a pre-birth potluck group to fill your freezer with frozen nutritious meals. As well as releasing expectations of having the "perfect house" when guests arrive. Being a new mom is a lesson in receiving help and many women struggle with this more than anything else.
You'll also be empowered around the traditional 40 day lay-in for mom and baby and be empowered to set up a communication tree with your support team. Moms, aunts and friends always want to be helpful but it can often come across as overbearing.
While some women want to have a completely quiet time postpartum, we generally recommend over preparing and if it turns out you'd rather let the house build up mess and not have anyone in your home, how to let your team know how to best support you in what you ACTUALLY want post-partum. It is your birth, your baby and your choice.
About the Course Teacher
I am a joygasmic birth supporter, NLP practitioner and mother of 1 wonderful boy.

While preparing for conception of my second child I knew I wanted to do everything differently than the first time. To me that meant a free birth but I didn't actually want to be ALL ALONE.
I wanted a joygasmic birth but I didn't actually know anyone who had actually had one. I searched and found many women who had actually had orgasmic births, experiencing full on birth orgasms, and rolling waves of pleasure that went on for hours! They confirmed what I thought, joygasmic birth was possible and required a unique preparation both mentally and environmentally.

I found the support I needed to help me really believe I could really birth physiologically, handle the intensity of birth without pain, and connected to the psychedelic sensual nature of pleasurable birth.
You can do it too!
*Yes Harder-Rekshan is my funny/sexy hyphenated last name. While my husband Mr. Rekshan and I haven't legally changed it yet (god the paperwork!) I do giggle about it pretty often and encourage you to take a minute to laugh about the joy of Harder-Rekshan's too!
One of my greatest joys is helping others remember the innate love that is available to them at all times. I'm honored deeply by the kind words that others have said about me and my work.
Here's what people are saying: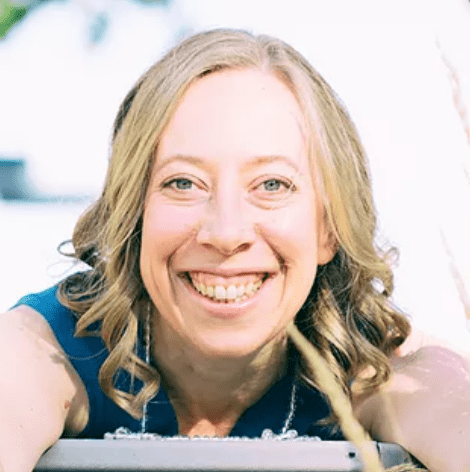 ROVENA SKYE
Couples Relationship Coach Investing In Your Baby's Health Is An Important Decision
You may have already invested in birth courses that give you what I call the "nuts and bolts of birth" the logistics around what to do when labour stalls, which tinctures to use for hemorrhage and helping you deal with the "what if" of birth. While it is absolutly crucial to arm yourself with the mental knowledge of what to do during birth, the unfortunate truth is that as soon as your "labour brain" kicks in you likely won't have access to the part of your mind which has all that knowledge.

I've heard story after story of women who having "educated" their rational mind, made the very mistakes they most feared. These stories unfortunately often end in hospital transfer for women who were staunchly against it. Resulting in $10,000 or even $100,000's in hospital bills for medical interventions that were likely not actually needed if the mother had been empowered to trust her body, slow down, and let labour and birth take it's course.
It's the subconscious that makes these decisions.

Without preparing your subconscious to know it can handle the intensity of birth, all the best laid plans can fail as fear overrides your dreams. While there are some situations in which case transfer really can be life saving, the vast majority of them are purely from fearful mothers operating from their unexamined medical programing.


By fully preparing your subconscious you can have the birth you desire.
Pricing Plan
ONLINE COURSE
Your Joygasmic Birth Blueprint
For a single mothers or those with reduced incomes This course is available for Pay What You Want. Click the button, then choose your price.
PERSONALIZED SUPPORT
Extra Support (for the first time homebirth mom or moms who want more one on one care)
For a single mothers or those with reduced incomes, you can access extra support for Pay What You Want prices above $600. Click the button, then choose your price.
ONLINE COURSE
Your Orgasmic Birth Blueprint
41/month (suggested price)

For a single mothers or those with reduced incomes This course is available for Pay What You Want. Click the button, then choose your price.
PERSONALIZED SUPPORT
Extra Support (for the first time homebirth mom or moms who want more one on one care)
241/month(suggested price)
For a single mothers or those with reduced incomes, you can access extra support for Pay What You Want prices above $600. Click the button, then choose your price.
100% Satisfaction Guarantee for

30-Days
You have complete access to all the course material and all calls for 30 days before you decide this is right for you. I know that pregnancy is a vulnerable time and having the right support team is a huge deal.
---
I want you to feel completely comfortable with your investment, knowing that if you feel it isn't a good fit for ANY reason I am completely happy to refund your money. I simply ask that you fill out a short questionnaire so I can learn from your feedback and improve the experience for others.
Frequently Asked Questions
I've already taken courses from FreebirthSociety, Heather Baker, Indie Birth, hypnobirthing, OrgasmicBirth.com or some other course... will this teach me something new?
Can my birth supporter also attend the group calls?
Can my husband/partner/birth supporter also access the course?
I don't have time to watch another course, will these hypnosis tracks work if I can't pay attention to them?
I'm a single mom or low income do you have special pricing plans for that?
Can I have an Joygasmic birth in the hospital?
I'm planning a hospital birth or a Midwife supported birth can I still take this course?
I'm due in less than 4 weeks will this help me?
How much time do I need to complete the course?

Joygasmic Birth is Your Birth-Right
It happens naturally when you prepare, deprogram your mind of all that crap conditioning and feel deeply supported by your container.
I am honored to support you in this profound journey of transformation. You deserve it.

This course is available for Pay What You Want. Choose your price below and complete your registration for instant access.